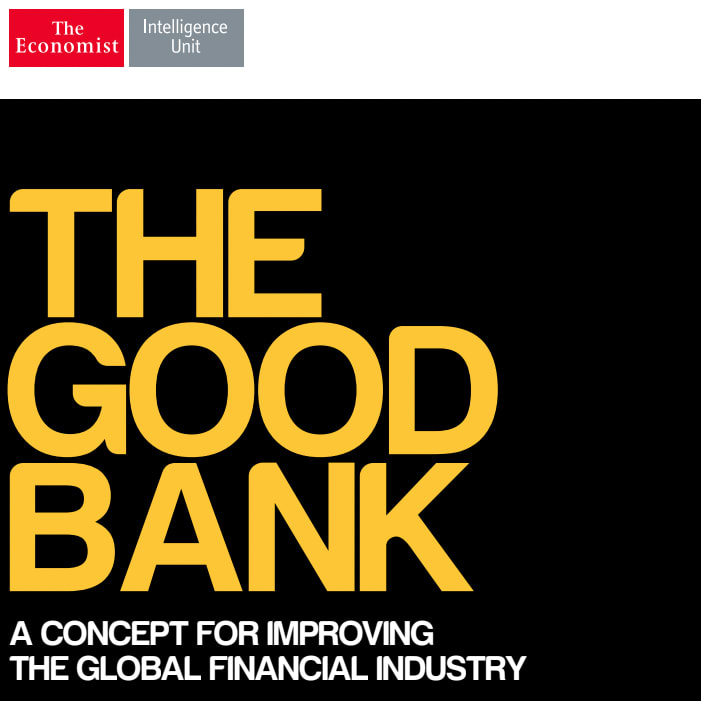 Wavecast10: Pioneering new event formats with The Economist
In our tenth anniversary year, we look back at pioneering projects from back in the day - and identify the lessons for today's event content professionals.
Ten years ago, publishers were confronting the challenge of how to revitalise the sponsored content model. They needed to move from short-term impact into longer term brand engagement.
Just as now, connecting blended audiences - both a physical and remote audience - was central to the concept.
Global Energy Conversation
The Economist wanted to engage a global audience of stakeholders in energy issues. Large events lacked interactive discussion that led to real outcomes. Whereas smaller events restricted participation to a single geography. Neither was suitable for a global debate.
The Economist devised a unique event concept in partnership with Wavecast, which provided a unified solution for the event.
The Global Energy Conversation was born. Using video conferencing, experts in London, Shanghai, Washington, Rio and Singapore were able to debate the issues around a virtual boardroom table as if sitting together.
Key stakeholders from government, policy groups, energy companies and academia could contribute from wherever they were located. The live feed curated the key messages from the audience and speakers, providing access to further digital resources and social media feeds.
Wavecast provided the platform to host the event and live discussion, with the ability to give different users different access with experts able to contribute and act as moderators.
The Good Bank
The Global Energy Conversation had proven the potential of online events. In 2013, The Economist turned again to Wavecast to support an innovative programme of live and published content for remote and in-person audiences.
An integrated team of editorial and events professionals were able to extend the event experience in time and space whilst capturing new insights for a wider audience.
Similar to today, the challenge was how to curate all the valuable content that emerged from an event and major research campaign through a unified experience.
Audience activation
The Good Bank project sought to investigate the strategic choices facing banks, at a time when business models were being disrupted and their role in society was hotly debated.
The primary goal was to engage the target audience in the debate about the role of banking. Yet rather than simply launch another whitepaper, The Economist wanted all stakeholders to contribute to this discussion, bringing new insights that would drive the industry debate forward.
One team
To achieve these goals, teams would need to combine expertise in a new way. Traditionally, two teams tended to develop content, market and deliver their products separately. One team (Content) had experienced finance editors who had been involved in research projects around the topics; whilst the other (Events) had delivered finance sector events. It was typical for the Content team to create and distribute a whitepaper, whilst the Events team would recruit speakers and attendees for an in-person event.
But this was not just an event, it was a programme with purpose. An integrated approach was needed. Coordination between content and event professionals would deliver a plethora of assets between February and June when the campaign was live - articles, data visualisation, reports, live video, audience Q&A, polls, reports, social media activity and partner content. It was critical for all this to be aggregated in one place to get maximum engagement.
One solution, Wavecast, created a unified site for discussion, hybrid event delivery, content distribution, event management and analytics throughout the different stages of the project. Crucially, one project team, containing all the expertise needed to plan and execute the programme, was tasked with delivery.
A single P&L was created that meant everyone had the same incentives to maximise the impact of the programme. This led the team to challenge traditional ways of thinking:
Why recruit people to write articles when we have expert contributions from speakers? Let's go for the best speakers. Those that cannot make it to the UK - let us either stream them into the discussion or add them to our expert commenters. The editor and programmer worked together on this.

Instead of inviting people to an event, let's invite them to an on-going discussion that culminates in a live event. This gives the discussions a purpose.

Instead of creating a bulky whitepaper to push out - let us build a paper as we develop the discussion - with expert inputs and contributions. After the live event we can compile this into a truly global investigation of the subject.

Instead of the event being a live event with a digital add-on. Let's think about this as an ongoing conversation wherever the audience is. The in-person component is for a specially invited audience. This dealt with previous concerns of cannibalisation and in fact made the live event, a premium opportunity that people could apply for and meet some of the experts on hand.

Instead of just posting articles and expecting responses, let us actively manage the conversation - by pushing out questions and content - nudging experts to contribute and updating the audience to the activity taking place online.
The results were impressive.
843 participants in the programme from 105 countries.

108,000 page views on the platform.

303 detailed contributions on the platform

4 million impressions of #thegoodbank on Twitter
What does this teach us about today's challenges?
Setup an integrated team. The convergence of content and events is accelerating. Combine your expertise in a cross-functional team to work towards a single purpose. One team prompted a mindset shift away from a siloed approach of whitepaper versus event in favour of continuous engagement from a programme of initiatives. Within that programme, events are a catalyst for engagement as well as an important source of content..

Curate your content. New articles from a range of expert stakeholders were published throughout this project. Editors and experts actively managed and participated in discussions at live online events, resulting in a content rich experience for online attendees. Afterwards, content was repackaged into weekly newsletters to keep participants informed; and used to prompt further online engagement in smaller discussions.

Choose the right platform. An integrated team should be focussed on a unified experience for audiences. This means using a platform, like Wavecast, that can accommodate every aspect of your programme - from articles, live broadcast, on-demand video, polls, Q&A, downloads, networking, social engagement and analytics.
Published: 1 May
Written by
Alex Bridges
Founder
Wavecast
An error occurred trying to play the stream. Please reload the page and try again.
Close